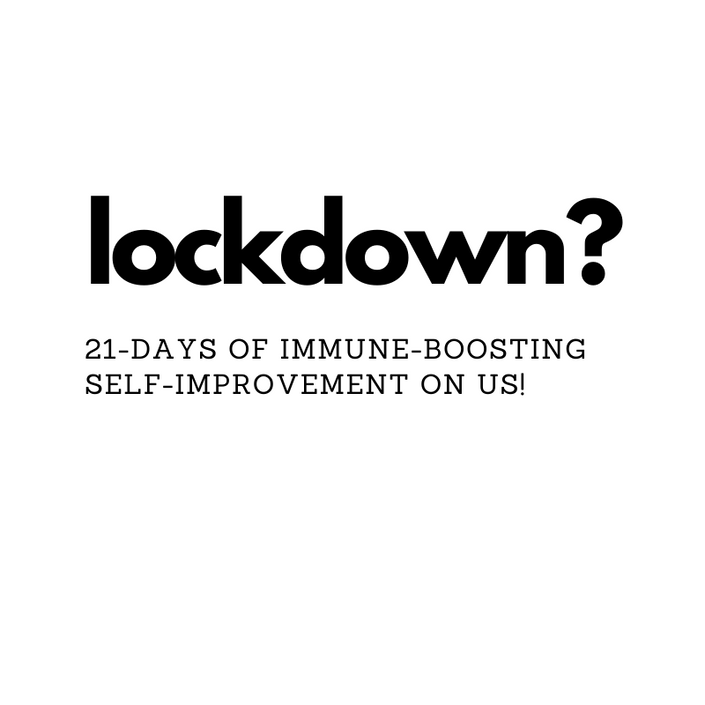 zPreKureME - Lockdown Edition!
Immune-boosting self-improvementin self-isolation.Emerge better and healthier than you went in.Join our 21-day health challenge for FREE.
21 days | team challenge | points system | world-class instructors
Self-improvement in self-isolation
Now more than ever, you'll want to be focusing on prevention and your health. Our PreKureME Lockdown Edition is a 21-day immune-boosting health challenge to bring you out of isolation better than when you went in.
We believe prevention is the best medicine, and during COVID-19, a healthy lifestyle is the best thing you can do for yourself and your family, right now.
We will focus on:
Food as medicine
Fitness as medicine
Sleep as medicine
Fun as medicine
You begin PreKureME with your team on Thursday 2nd April. As a community, we'll move towards the finish line together, as we support and uplift each other every step of the way.

You receive daily guidance for 21 days from a supportive community, regular check-ins, regular Facebook lives from our faculty, and private groups.

Get points daily for food, fitness, sleep, learning & fun.
Immune-boosting FUN that impacts your HEALTH for GOOD.
Tell 2 people
Because if you tell 1 person, who tells 1 person, who tells 1 person, and that happens 14 times, 14 people would know about PreKureME LOCKDOWN EDITION.
BUT if you tell 2 people, who tell 2 people, who tell 2 people and that happens 14 times, 16,384 people would know about PreKureME LOCKDOWN EDITION.
Crazy right? Imagine the health-changing impact that would have on our communities right now.
Share this page now with at least two people who you'd like to join you in the challenge.
Click below to share :)
This course is closed for enrollment.
Your Instructors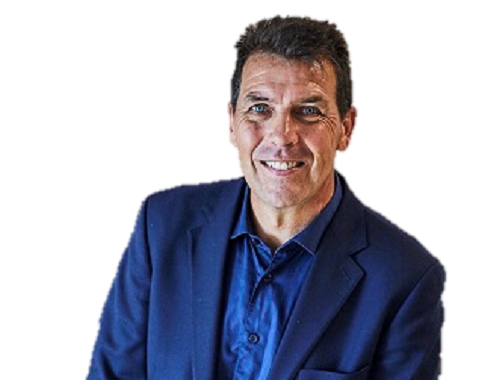 Grant is the Director of The Human Potential Centre at AUT University and is a highly respected public health academic with all the boxes ticked in a high-achieving career. Grant has published more than 300 academic papers and is the co-author of four best-selling books. Grant is renown for his ability to translate complex science into plain English. Grant believes in putting the public back into public health and is a driving force in challenging outdated gudielines.
Overview
Introduction & Welcome
Available in days
days after you enrol
Get Ready. Get Set: Things to do before Thursday 2nd April 2020
Available in days
days after you enrol
Get ready. Get set.
Available in days
days after you enrol
Frequently Asked Questions
Who can do this challenge?
Anyone, anywhere, and on any device! This is for you if you want some help and motivation to get your healthy habits back on track. You'll need access to a smartphone or computer to take part.
When does the challenge start?
It begins on Thursday 2nd April and finishes on Wednesday 22nd April.
Why is it free?
As a social enterprise, PreKure's mission is to enable free access to up-to-date and effective lifestyle behaviour change programmes for one million people. We believe in lifestyle before medication; we believe that food is medicine; and we believe that we all need to 'be the change we want to see in the world'. Together we can change medicine to be more focused on prevention.
Why should I give this challenge a go?
1. To have fun and get those healthy habits back. 2. To support a family member or friend who would benefit from being healthier. 3. To drop a few kilos/pounds before an upcoming event or holiday.
Do I need to get my team together before I enrol?
No. Sign up yourself now and then forward this link to at least one friend or family member. Then make sure they enrol before the challenge starts! There is no team registration on the site - everyone signs up as an individual.
Do I have to assemble a team to do the challenge?
Not at all. You can complete the challenge as an individual, and your goal will be to get enough points to make the podium! Gaining more than 40 points gives you BRONZE status, more than 60 points gets you SILVER and more than 80 gives you GOLD. You can also contact us at inf
[email protected]
if you'd like us to help you find a team.
Can I enter a team from my workplace?
Yes! Have each member of your team enrol individually. Get them to use the initials of your company name prior to their first name e.g., ASBAnna Smith. This way you will be able to search our leaderboard to see how your team is going. The next step is to start a closed facebook group for anyone in your workplace who is doing the challenge. and start the fun, support, and inspo happening!
I can't login! Help!
First, you need to click the login button at the top of this page. Then you need to click the 'Forgot Password' link, if you've forgotten your password.
Watch this quick video for more help.
This course is closed for enrollment.