Certificate in Nutrition Coaching
Become a Nutrition Coach
Endorsed by The Royal New Zealand College of General Practitioners.
Approved for CME, GPEP and CPD purposes.
The American Medical Association (AMA) encourages implementing Health Coaches into practices.
The NZQA has evaluated the Certificate in Nutrition Coaching (Micro-credential) and assessed it to be equivalent to Level 5 on the NZQF.

Approved Health and Wellness Coaching Training by Health Coaches Australia & New Zealand Association.
Approved Health and Wellness Coaching School by The Health Coach Alliance Canada.
Get the most up-to-date science and practice in nutrition. At home, from credible medical, nutrition, coaching and wellness experts.
Gain an in-depth understanding of the latest science
and evidence in nutrition.
Becoming a Nutrition Coach is for anyone who has a passion for all things nutrition-related and is keen to help their family, friends and/or community to transform their health and wellbeing by eating better.
This certificate is also suitable for anyone who has already completed a nutrition or health degree and wants to be up-to-date with the latest nutritional science and coaching techniques.
7x Nutritional Science Courses PLUS 8x LIVE Coaching & Nutrition Labs
This is where you will be taught by our expert faculty in an online, live and interactive setting. You'll apply what you're learning in a safe environment, honing your skills so you'll feel confident when working with real patients, family, friends and/or clients.

Surrounding yourself with your fellow nutrition students will inspire and encourage you. These interactive sessions are where you will hear from world-leading nutrition and coaching experts and get the unique opportunity to 'ask them anything'.
Study Online, at Home, Anytime
All our courses and labs are accessed from the convenience of your computer, smartphone or tablet and all from the comfort of your own home.
Be free to learn on your own time, at your own pace, in your own space!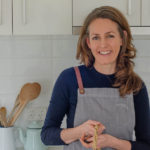 "Loved the sensible approach to nutrition and the acknowledgement that HOW you eat is just as important as WHAT you eat. The research findings in this course were very interesting and I'm excited to use the nutrition toolbox ideas with my family and clients."
- Jules Clancy, Founder, Stonesoup & Cookbook Author
Frequently Asked Questions
Who should do this Certificate and become a Nutrition Coach?
Anyone who has a passion for nutrition and is looking to up-skill to learn the latest evidence based science combined with key strategies of coaching without judgement. If you want to help other people to eat better and transform their health and wellbeing as a result, then this is the right Certificate for you.
Who should NOT do this Certificate?
This Certificate is not designed for anyone who wants to become a dietitian or a qualified clinical nutritionist. Both of these require you to have a university degree. If you are unsure if this course is right for you, don't worry, give Paula Ross our very friendly Customer Care Advisor a call. Paula can answer all your questions and point you in the right direction if this is not the right course for you.
Is this a CME endorsed course by The Royal New Zealand College of General Practitioners (RNZCGPs)?
All of PreKure's courses have been endorsed by The Royal New Zealand College of General Practitioners (RNZCGP) and have been approved for CME credits for the General Practice Educational Programme (GPEP) and Continuing Professional Development (CPD) purposes.
I am a Nurse, Physio or Pharmacist - does this course counts towards my CPD credits?
Yes. Contact us for the specific number of hours/credits depending on your profession.
How long will it take to complete the full certificate?
There are seven online knowledge-based courses that make up the Certificate PLUS there are eight 2.15 hour live & Interactive Coaching and Nutrition Labs. Most students complete the Certificate within 4-6 months depending on weekly time available for study. You will have up to 12 months to finish the Certificate.
Are there any prerequisites for enrolling in this certificate?
No. Having some prior nutrition knowledge is an advantage however the first of the 7 courses to be completed is a foundational nutrition course. The following 6 courses are more advanced.
How do I know the courses are credible and contains correct information?
The courses are scientifically based, with full academic references provided for all materials. It is taught by registered dietitian Dr Caryn Zinn, Professor of Public Health Grant Schofield, and practising GP and fellow of the RNZCGPs, Dr Glen Davies. The coaching component of the course is taught by Dr Carlo Bellini, a medical doctor and internationally trained coach.
When does the certificate start and finish?
You gain access to the online theory courses in the Certificate as soon as you enrol. The coaching and nutrition labs will be available at different times during the year. Call Paula to secure your place :) +64 21 0256 4262
Which courses make up the Certificate?
The Certificate in Nutritional Coaching consists of the following seven knowledge based courses and also attendance and completion of eight 2.15hr online LIVE & interactive Coaching and Nutrition Labs. PK102: Nutrition as Medicine PK201: Keto and Low Carb Nutrition - The Therapeutic Benefits (Science) PK202: The Practice of Low Carb & Keto Nutrition PK203: The Science and Practice of Fasting and Intermittent Fasting PK204: The Science & Practice of Weight Loss PK205: Public Health Nutrition PK206: Gut Health and Allergies
Has this course been assessed by NZQA for micro-credentialing?
Yes - The New Zealand Qualifications Authority (NZQA) has evaluated the Health Coach Certificate (Micro-credential) delivered by PreKure and has assessed it to be equivalent to 30 credits (300 notional learning hours) at Level 5 on the New Zealand Qualifications Framework (NZQF).
FREE resource:
How to answer the most common nutrition questions.


Submit the form below and we'll send it to you.